Referring to the constructive move of the 33rd ICFF in adapting the festival films to accommodate the disabled with visual and hearing impairments, Dr Vahid Ghobadi Dana said, 'this can be a great start, so that in all socio-cultural events from now on, the disabled are recognized and addressed by the authorities', according to the 33rd ICFF Public Relations Office.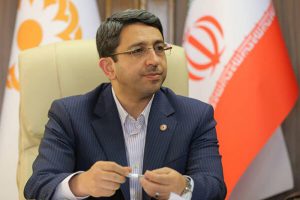 Ghobadi Dana pointed out that adapting different social and cultural programs in order for the disabled to participate is of great significance, and it prepares the ground for inclusion. 'It should not be limited to physical accessibility and accommodation, but should be enforced in all aspects, such as cultural and social activities', he added.
Regarding the virtual format of the festival, Dana said, 'this is an opportunity for every child and adolescent in Iran to benefit from the festival, and using subtitles, audio commentary and sign-language interpretation can all help with the idea of inclusion that the organizers have had in mind'.
He also referred to the effective measures taken at the previous edition of the festival to accommodate about 1600 individuals with a variety of disabilities such as autism, motor disorders, and visual and hearing impairments emphasizing that ICFF can be considered as the initiator of addressing disabled individuals among all film festivals in Iran and across the region.
Due to the outbreak of the new Corona Virus, based on the multilateral agreement made by the Iranian Cinema Organization, Farabi Cinematic Foundation and Isfahan Municipality, this edition of the festival is being held virtually from October 18 to 23, 2020 under the supervision of Alireza Tabesh.
The Festival is organized in a competitive format in two different sections; Iranian Cinema Competition and International Cinema Competition.