The press conference of the 33rd ICFF director is scheduled to be virtually held tomorrow morning.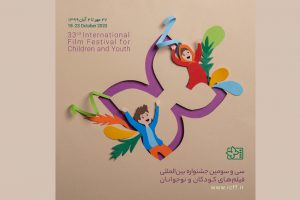 According to the 33rd ICFF Public Relations Office, the festival director, Alireza Tabesh, will talk about the policies and goals of this edition of the festival at this press conference.
Amid the COVID-19 pandemic and due to the significance of observing the hygiene protocols, this press conference will be held with no journalists in attendance. The director of the festival will virtually answer the press correspondents' questions, though.
According to this report, the journalists and the festival audiences can leave their questions on the festival's Instagram account – icff_ir – or follow the press conference live on tiva tv.
The press conference is scheduled to be covered on Tuesday, October 13, 2020, from 10.30 a.m. and further information will be simultaneously provided on the festival website.
Due to the outbreak of the new coronavirus and based on the multimedia agreement made by the Iranian Cinema Organization, Farabi Cinematic Foundation, and Isfahan Municipality, this edition of the festival will be held virtually from October 18 to 23, 2020 under the supervision of Alireza Tabesh.
The festival will be organized in a competitive format in two different sections; Iranian Cinema Competition and International Cinema Competition.