With the deadline approaching for press correspondents and critics to join the 33rd ICFF and sign up at the website, the festival venues in Tehran and Isfahan were introduced by the executive director, Masoud Ahmadian.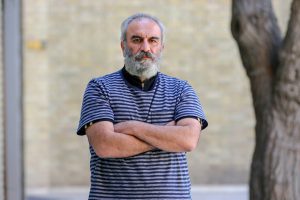 'As planned, Farhang Cinema in Tehran and City Center Cineplex in Isfahan, as Festival Houses, will host a special group of the guests physically', he said.
According to Ahmadian, the films of the Iranian Cinema Competition Section are going to be screened in the Festival Venues in the two cities. 'As usual, during the screenings from October 18 to 23, the Festival House in Tehran is going to host the Q & As related to the films of the Iranian Cinema Competition Section attended by media members and the films' casts', he added.
For the purpose of maintaining healthcare protocols, only a limited number of people (filmmakers, media members and authorities in children cinema are going to be physically present in the Festival Venues in Tehran and Isfahan.
Due to the outbreak of the new Corona Virus, based on the multilateral agreement made by the Iranian Cinema Organization, Farabi Cinematic Foundation and Isfahan Municipality, this edition of the festival will be held virtually from October 18 to 23, 2020 under the supervision of Alireza Tabesh.
The Festival will be organized in a competitive format in two different sections; Iranian Cinema Competition and International Cinema Competition.