The CEO of Filmnet platform said, "Iran is capable of holding online festivals, due to the active platforms through the years."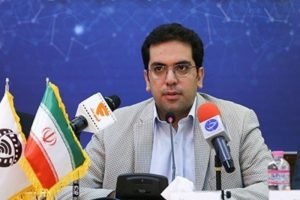 "When we tend to hold festivals online, this requires several designs, and based on that, we have to build a relationship between the user and what goes on in the festival."
The 33rd ICFF Public Relations Office reports, Mohammad Saraf, the CEO of Filmnet platform said regarding holding this year's festival online, "Naturally, a festival is a place at which people can gather and exchange ideas and holding it online means, we have to let go of some parts of it, but due to the outbreak of the new coronavirus, many mass media events, are held online as well."
The CEO of Filmnet said that 28 to 30 percent of the country's population are children.
He stated, "According to the statistics provided, nearly 10 million children are now active in the VOD service." Mohammad Saraf continued, "According to the statistics available in the VOD service, about 70 % of kids and young adults are audiences of foreign animations." Asserting that making films for kids and young adults is an industry, he said, "If we see this matter as an industry, every single detail will be thought out and we will be able to bring it into our market."
The CEO of Filmnet platform, referring to the fact that the works presented in the festival, might get stolen, said, "There are several solutions to all these problems. But I must add that theft cannot be stopped. Netflix is one of the biggest VDO services in the world and it has announced that monthly, 25 to 30 % of the products offered by them, is smuggled. To prevent smuggling, there are several things we are capable of doing. We have friends who are in contact with some YouTube administrations, and the producers can register to prevent smuggling."
Mohammad Saraf concluded, "We believe that making films for kids and young adults could be a profitable industry."
Due to the outbreak of the new coronavirus and based on the multimedia agreement made by the Iranian Cinema Organization, Farabi Cinematic Foundation, and Isfahan Municipality, this edition of the festival will be held virtually from October 18 to 23, 2020 under the supervision of Alireza Tabesh.
The festival will be organized in a competitive format in two different sections; Iranian Cinema Competition and International Cinema Competition.