Ebrahim Forozesh, one of the 33rd International Film Festival for Children and Youth, believes that these movies are far from international standards.
 The International Film Festival for Children and Youth is currently in its thirty-third year, and due to the coronavirus outbreak, this edition of the festival is being held, virtually.
Ebrahim Forozesh is a well-known filmmaker for children and youth cinema. He will be honored and celebrated in this year's festival and is also Iran's cinema section jury member.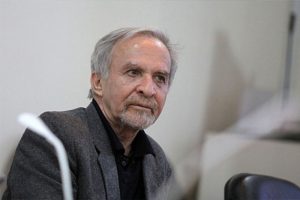 First of all, and due to this year's special circumstances, the first intriguing thing is related to the submitted works for this year's ICFF. How do you evaluate the overall average of the works this year, compared to previous years?
Truth be told, I was not present during the movie screening in previous years so I can not compare previous years to this year. Many feature movies and short movies have been sent this year and it seems like the jury members, have selected the best ones.
In this edition of the festival, are we going to see the movies "For Children and Youth" or are they going to still be dominated by the movies "About Children and Youth"?
In this edition of the festival, we are going to see "Movies for Children and Youth" with themes and stories related to this part of society.
ICFF can be a good opportunity for many movies to be introduced and shown. Which group of movies do you think is the most suitable for a public release?
I truly believe that these movies can both be "About the Children" and "For" them, But I think cinema for children and youth's basis is the movies that are produced for them. For a film to be appealing to children and youth, it must also include the general principles of education, ethics, education, and children's rights. Due to the coronavirus outbreak, Iran's cinema is not at its best conditions, these days. So, the best way to attract the young audience is to make movies for children and youth, based on their interests.
In your opinion, these movies must only be entertaining or follow a specific way?
Whether a movie is only made for entertainment or its theme is based on children and youth, it must be purposeful.
I believe that the movies which are made for children and youth, must not only be for entertaining. And making them, we should not only think about the entertainment part. We must consider their needs as well.
Another thing is that the children and youth audience have access to appealing movies made all over the world by only a click and they are all accessible on social media. Our directors and producers must use special effects to attract their audience.
From this perspective, how close were the Iranian movies of this edition of the ICFF to international standards?
This festival is an international festival, and many movies were sent from all around the world. To compare the movies with the international standards, we need to see which countries these movies were sent from.
Basically, can the Children and Youth Film Festival be effective in policy-making in this field?
If there has been any effect, it is that the jury members have chosen movies that will make Iran's cinema future brighter, of course, movies which are not only for entertainment.
Finally, both children and their families must-watch movies that are not only entertaining but also have an educational aspect. A movie that has everything for the audience to be attracted to.
Incidentally, one of the most important economic aspects of children's cinema is its appropriate screening, a screening which due to many problems, it's being presented for it to be at the private section of filmmaking.
When speaking about screening, problems are not only related to children and youth cinema, but it is an issue that the whole cinema in Iran is concerned about.
But cinema for children is affected more by these problems. Unfortunately, children's movies have no chance to be screened and even when they are produced, we have no specific plan for them to be screened, because adults' movies are always competing, so there would be no place left for children and youth movies.
How do you evaluate the virtual edition of the 33rd ICFF?
Holding the festival virtually is a new experience and we must see what would the result be at the end. But I must mention that due to the coronavirus outbreak, it has been decided for the festival to be held virtually. Unfortunately, coronavirus is a big threat to us, and holding the festival virtually was a good decision.
Due to the outbreak of the new coronavirus and based on the multimedia agreement made by the Iranian Cinema Organization, Farabi Cinematic Foundation, and Isfahan Municipality, this edition of the festival is being held virtually from October 18 to 23, 2020 under the supervision of Alireza Tabesh.
The festival is organized in a competitive format in two different sections; Iranian Cinema Competition and International Cinema Competition.