The titles of the films selected for the Corona-Narrative Section of the 33rd ICFF were announced.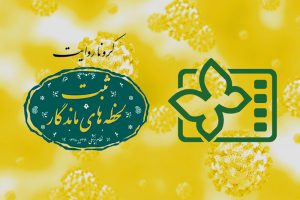 14 Iranian films and 7 non-Iranian ones were accepted at the Corona-Narrative Section of the Festival, the 33rd ICFF Public Relations Office reports.
Hence, the Iranian films which are going to be screened at the Corona-Narrative Section are as follows:
"In the Quiet of Night", directed by Javad Yaqmouri and Mehdi Amini; "Visit", directed by Ali-Reza Mousazadeh and Mo'in Naji; "Hard Corona Days", directed by Ayeh Abyar; "Praise to Praise", directed by Amir Tarfiani; "Quarantine", directed by Kaveh Mo'infar; "Corona Lurking", directed by Reyhaneh Tatari; "Corona and the Labor Child", directed by Zahra Mousavi; "We are All Together", directed by Mo'in Naji and Ali-Reza Mousazadeh;  "Mask", produced by Jame Jam TV; "Last visit", directed by Mohammad-Mehdi Fekrian; "A Letter to God", directed by Bahman Zangeneh; "Breath", directed by Sa'ideh Ma'soumi; "Don't Worry", directed by Mana Pakseresht; and "Hiva", directed by Ali Yazdani.
Also, the non-Iranian films to be screened at the Corona-Narrative Section are:
"Ben's Cut" from Croatia; "Escape Reality" from France; "Plants" from England; "Somewhere Over the Mountains" from Japan; "Stay at Home Heroes" from Bulgaria; "Survival Kit or How I Killed the Time" from Croatia; and "What Day is it?" from Slovenia.
This Section of the festival is being held in collaboration with the Corona-Narrative Event introduced by the Medical Council of the Islamic Republic of Iran.
Due to the outbreak of the new Corona Virus, based on the multilateral agreement made by the Iranian Cinema Organization, Farabi Cinematic Foundation and Isfahan Municipality, this edition of the festival will be held virtually from October 18 to 23, 2020 under the supervision of Alireza Tabesh.
The Festival will be organized in a competitive format in two different sections; Iranian Cinema Competition and International Cinema Competition.