Almost all social activities around the world have been impacted by the outbreak of COVID-19.
Quoting Pupils Association News Agency, the 33rd ICFF Public Relations Office writes: Human beings are social creatures and their activities are structured based on this characteristic. However, the outbreak of a virus whose existence depends on the close contact between humans has caused these social creatures to go for voluntary self-isolation.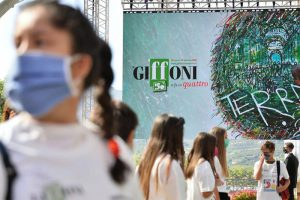 Sport activities and artistic Festivals were the first events which were suspended or cancelled when the pandemic took hold, but as the outbreak of the virus continued, the authorities responsible for those events began to come up with ways to help them survive, and they found the solution in using the internet and maintaining strict healthcare protocols.
Looking at the film festivals held in recent months, we will see that maintaining healthcare protocols has been the key factor in holding such events. Red carpet ceremonies and celebrity-fan meetings as well as opening and closing ceremonies requiring physical presence of the participants were cancelled all together or were held with the minimum number of people, being required to keep socially distant and wear masks.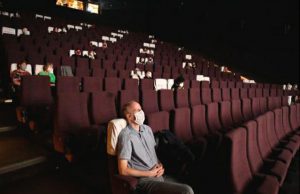 Interestingly, among all these, Giffoni International Film Festival, the oldest and most well-known children's festival around the globe, was held under strict healthcare protocols despite possible vulnerability of its audience and jury panel who were children. In the opening ceremony of the primary part of the festival which was held at Sala Truffaut Citadella del Cinema, 300 youth jury members 100 of whom gathered indoor and 200 outdoor, started the event while maintaining social distance. This year, with the change of regulations, only 300 Italian children and youth jury members represented thousands of jury members who used to take part in the even from all over the world. Maintaining social distance, constant disinfecting of the film screening spaces and wearing masks were among the rules of holding this edition of the festival.
Then, Venice International Film Festival was held under strict protocols such as mandatory use of face masks, viewing films while maintaining social distance, conducting temperature testing of participants and double testing of the non-European international guests, reducing the number of photographers and holding press conferences virtually or with the minimum number of journalists.
Later on, Toronto International Film Festival was held as a combination of mainly virtual as well as physical events along with a limited number of physical and drive-in cinema screenings. TIFF announced that wearing a face mask was not mandatory. Canada has performed successfully in containing COVID-19, yet we should not forget that holding Sundance Film Festival in January, when the virus was beginning to spread, turned this cinematic event into an epicenter of the disease.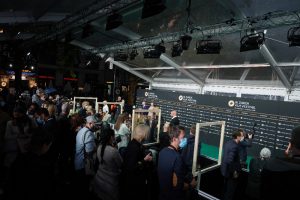 As Locarno Film Festival, one of the most important cinematic events in Europe, has been cancelled, the Swiss have now focused all their attention towards Zurich Film Festival the 16th edition of which has just started, and contrary to festivals in Venice and Toronto, is hosting a wider range of audience and cinematic figures with less strict healthcare protocols.
Holding the festivals virtually, either completely or partially, is a very significant choice for their directors, as it can potentially involve audience from every corner of the world.
Many festivals were held virtually during the pandemic and London and Tokyo festivals are most likely going to be held virtually, as well. Chicago and Busan International Film Festivals are being held in smaller scales in the mid-October, with the former mainly emphasizing virtual and drive-in screenings. Apart from international film festivals, some of the most famous 2021 awards such as Esprit, Golden Globe and Academy Awards have also been postponed.
With the shadow of COVID-19 looming over human race, art tries to survive and revive hope in the hearts of people, looking forward to a day when the disease is defeated and festivals and other events can be held like before.
Due to the outbreak of the new Corona Virus, based on the multilateral agreement made by the Iranian Cinema Organization, Farabi Cinematic Foundation and Isfahan Municipality, this edition of the festival will be held virtually from October 18 to 23, 2020 under the supervision of Alireza Tabesh.
The Festival will be organized in a competitive format in two different sections; Iranian Cinema Competition and International Cinema Competition.