Iranian Organization of Cinema annually manages and holds one national and four international film festivals which indicate the main stream of Iran's cinema. According to significant changes between generations leading to a new and creative way of expression in children and teenagers, a new perspective in children film can help to create new streams in cinema. Holding the annual Film Festival for Children and Youth in Isfahan is considered as an pivotal ground of this stream.
Alireza Tabesh Director of this year edition of festival in a meeting with Isfahan mayor, executive manager of this festival in Isfahan, and the head of the Cultural Commission of the City Council of Isfahan, said the Iranian Organization of Cinema annually manages and holds one national and four international film festivals which indicate the main stream of Iran's cinema.
Isfahan a "Child-friendly City" & "Creative City"
Mentioning that Isfahan is named "Child-friendly City" and "Creative City", Tabesh said the festival is in coherence with these two characteristics of Isfahan.
"One of the important aspects of the Intentional Film Festival for Children and Youth is its global aspect. Therefore, in addition to inviting countries which are active in the field of children cinema, we have tried to invite cinematic companies in Isfahan's sister cities and have special interactions with Asian and Middle East countries so that these countries can present their achievements and works in the form of film, specialized workshops, and co-production panels during the festival", he added.
Creating Public Enthusiasm & Involving Families During the Festival
The festival director mentioned creating public enthusiasm and involving families during the cinematic event as is one of the goals of this international event in Isfahan.
"The support of Isfahan Provincial Government and the close co-operation of organizations such as Department of Culture and Islamic Guidance of Isfahan Province, Department of Education, Institute for the Intellectual Development of Children and Young Adults, National Iranian Radio and Television, Ministry of Sport and Youth, Cultural Heritage, Handicrafts and Tourism Organization of Iran and so on helps to hold the festival in a desirable way," he added.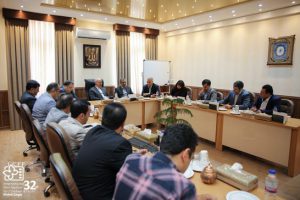 Technical Technologies of Transmitting Sound & Picture Matter to Audience
He mentioned cultural infrastructures such as movie theaters as one of the special matters in Isfahan.
"By the help of Isfahan mayor as well as that of Iranian Organization of Cinema and by using budgets particularly those dedicated in the las year, some movie theaters were equipped and rebuilt. Not all this rebuilding is limited to the appearance of movie theaters. Other issues such as technical technologies related to the quality of sound and picture matter to the audience, too. I hope that movie theaters of Isfahan will be improved soon to provide the infrastructures of presenting films for the audience especially international guests and to increase the attraction of Iranian cinematic works as well as Iranian art and culture for them.
Art Diplomacy a Pivotal Issue
Tabesh in another part of his speech emphasized that: "Isfahan Provincial Government can help this festival be held in a desirable way in different aspects such as execution, social aspects, safety, and infrastructures. Moreover, we expect the Radio and Television of Isfahan Province to mirror the humane art and cinema of Iran in other countries so that the news coverage of this event won't be limited to the borders of our country because art diplomacy is a very important issue in the current situation of Iran."
Holding the 3rd Youth Film Making Olympiad of Iran
He also informed us about the 3rd Youth Film Making Olympiad of Iran simultaneous with the International Film Festival for Children and Youth in Isfahan and added: "this Olympiad will be held for the second time in Isfahan in August 1, 2019 as a talent identification program. In this year's Olympiad teenagers aged between 12 and 16 have been called in "idea" and "film" sections so that they will be accepted to participate in the Olympiad after passing special courses in the Iranian Youth Cinema Society. This Olympiad is effective in identifying and educating the new generation of cinema as well as in directing their talents.
Isfahan Can Creativity Hub for  children & the youth in Iran
After mentioning the important role of Isfahani artists, Tabesh said: "Based on the plans in hand, Isfahan can become the center of creativity in Iranian children and the youth in a two-or- three- year process".
Paying Attention to Children's Happiness joy Really Admirable
In another part of this meeting, (Provincial Governor of Isfahan, Dr. Abbas Rezaei,  admired holding the International Film Festival for Children and Youth in Isfahan and said: "Unfortunately there is not enough investigation in the field of art products specific to children. Therefore, the investigation of Isfahan municipality in the field of activities related to children and its paying attention to their happiness and joy is really admirable."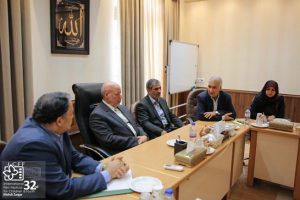 Festival & Importance of Guarantying Children's Emotional Hygiene
In his speech he said: "Fortunately, there is a great understanding and harmony among the members of Islamic City Council and Isfahan Mayor. Isfahan Provincial Governor will also co-operate in this field because we believe that the laughter and joy caused by the festival will warranty the emotional hygiene of society in the future."
After emphasizing on the fulfillment of the needs related to the holding of this festival by executive administrations of the province, Rezaei said: "We hope that this festival will be a memorable event for Isfahan, children and the youth of Isfahan, children of Iran, and children of other countries."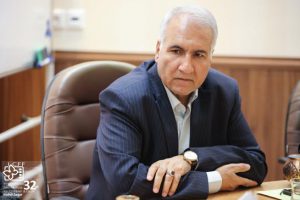 Development of Cultural Issues & Its Connection to Festival
Isfahan Mayor Ghodratollah Norouzi in this meeting said: "This festival is directly connected to the development of cultural issues and Isfahan has special needs and sensitivity concerning cultural issues. On the other hand, it is necessary to maintain the quality of the festival and manage the expenses at the same time."
Isfahan Mayor by emphasizing on the international aspects of festival continued: "Lateral aspects of the festival also need to be planned and executed correctly so that this event can be completely effective. To achieve this aim Isfahan Provincial Governor  must help the civil management.
Norouzi also emphasized: "We hope that the successful execution of this festival will lead to the multi-dimensional development of Isfahan."
Presided by Alireza Tabesh, the 32nd International Film Festival for Children and Youth is slated to be held in Province of Isfahan on Aug 19-26, 2019 in the feature, short story, web series, long animation, short animation sections.